Forms & Samples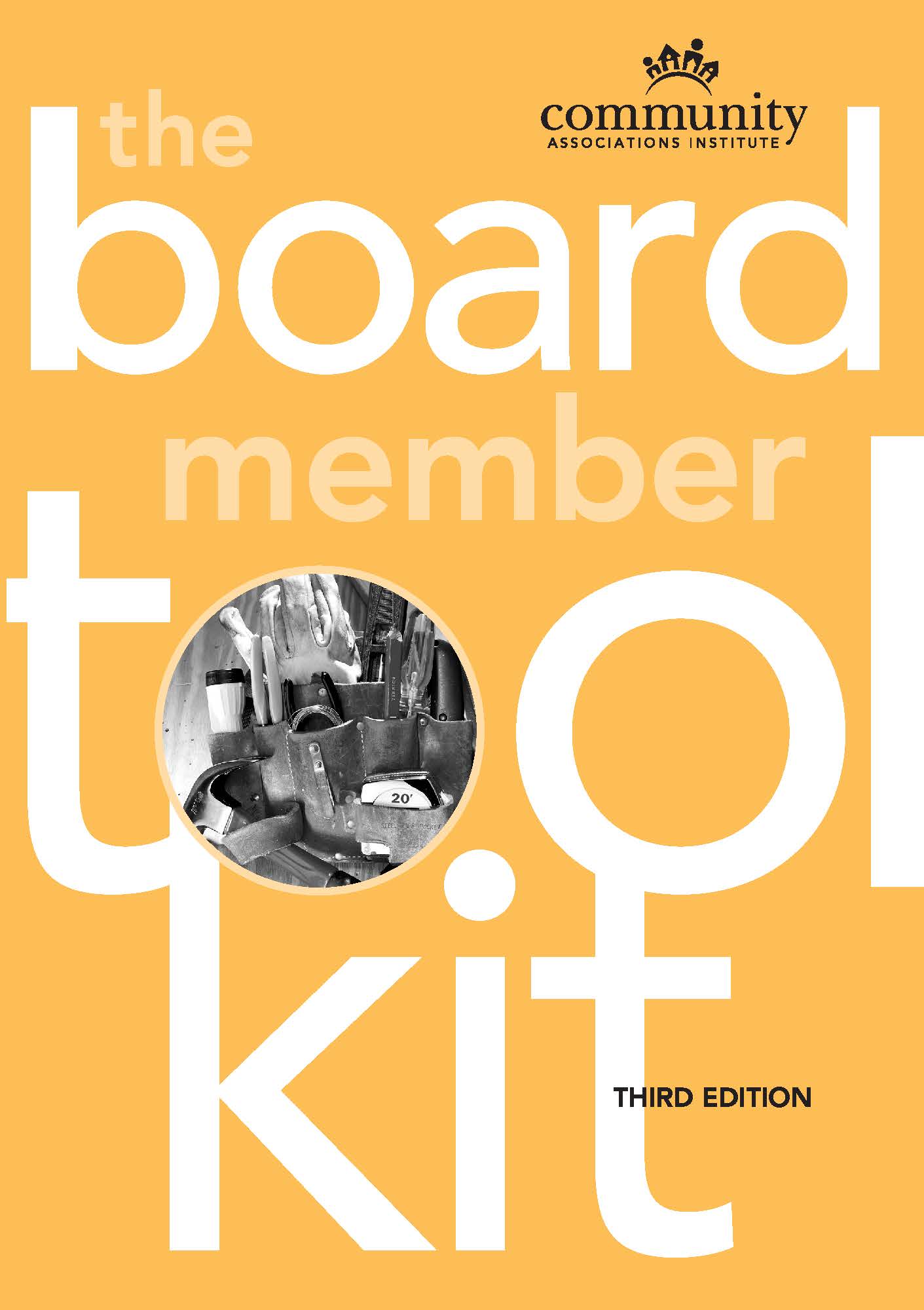 A guide for community association volunteer leaders.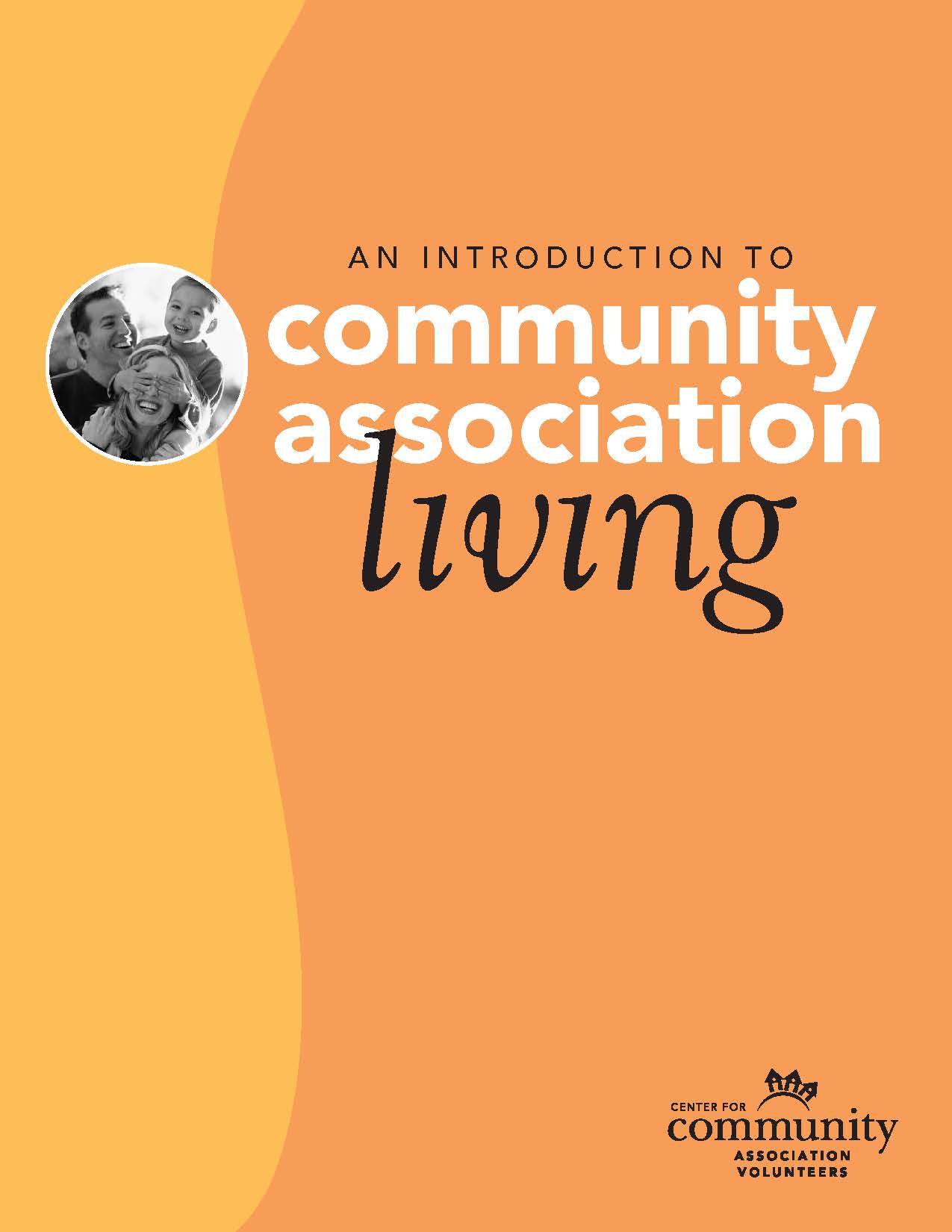 A basic introduction for owners new to community association living.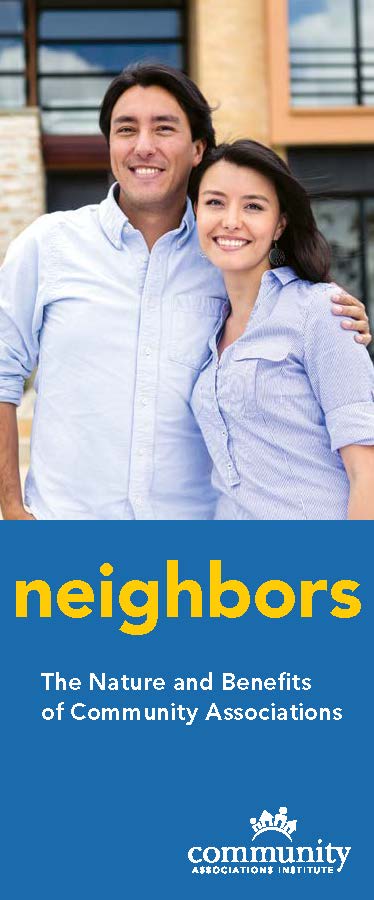 This brochure describes the range of amenities communities may offer, reviews community governance and the role and responsibility
of the association board as well as community residents, and shows how governing documents protect property values.
Community association boards should consider implementing these practices and procedures to safeguard association funds.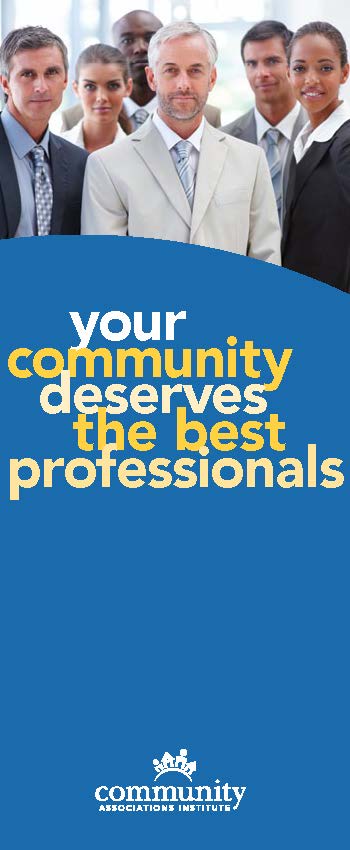 Are you putting your most valuable assets in the hands of the most qualified professionals? To help ensure you
have the expert guidance you need to manage your community's assets most effectively, look for professionals
with credentials from Community Associations Institute (CAI).
Directory of Credentialed Professionals
Community: Earth
How Community Associations are Protecting the Planet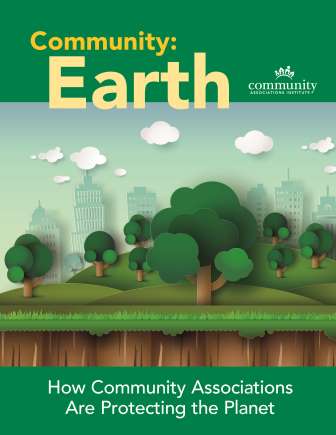 From energy-saving equipment to sustainable practices, find out what communities of
all sizes are doing to save money and resources.
CAI-NE Publications

Community association boards have many responsibilities, but few are more important or more challenging than the selection of a professional manager.
Finding a good manager isn't difficult; there are many. The challenge is finding the "right" manager for your community, and then creating a working
relationship that allows the community to benefit fully from the skills, knowledge and resources the manager can offer.
This guide is intended to help boards negotiate the selection process more easily and more confidently.

Insurance has been described as a maze, and with good reason. The terminology is unfamiliar, the issues are complex, and the decision-making process, for board members, can be intimidating. This guide won't tell you everything you need to know about insurance; it may not answer all of your insurance questions. But we hope it will answer enough of them to help you understand the risks your community faces so you can make informed choices about the insurance it needs.

Designed to help boards seeking professional association management services, this annual guide provides more insight to the services of management companies around New England.
Condo Media Leadership Issue
The January issue of Condo Media magazine, the official publication of the CAI New England Chapter, offers content and resources for condominium board members.
From Best Practices and Legal Updates to Homeowner Spotlights and Industry Trends, this annual publication is a must read for all New England association board members.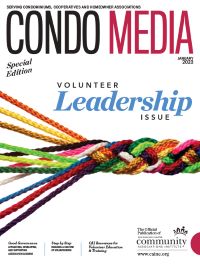 Condo Media Leadership Issue (2023)
Resource Directory
When association decision makers are in need of information or services,
they turn to the CAI New England Chapter Resource Directory.
The Foundation provides research-based information for homeowners, association board members, community managers, developers and others. Since its inception in1975, the Foundation has built a solid reputation for producing accurate, insightful and timely information.
These and other Foundation Best Practices Reports are available for FREE download
CAI Press
, the publishing division of CAI, is dedicated to publishing the very best resources for community associations.